With design trends leaning toward farmhouse, rustic and cottage styles stone tile gets more and more attention. If you're looking to bring rugged aspects of the landscape inside your Madison WI area home, it's a top choice. But it isn't the right match for every lifestyle.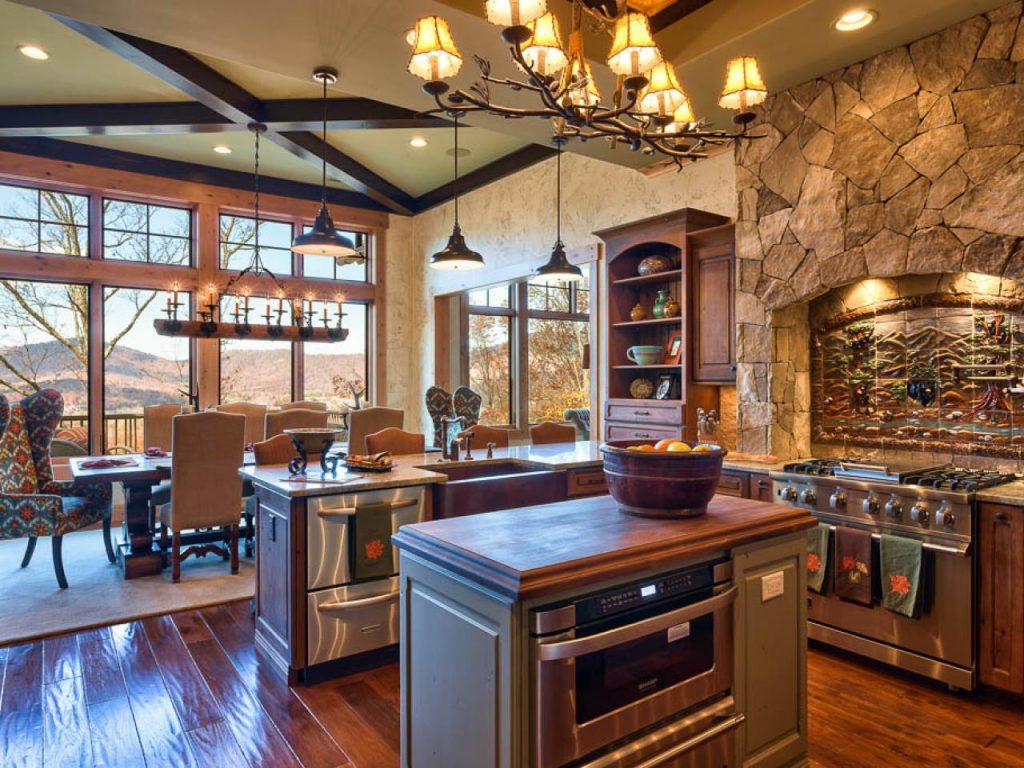 Natural stone products are available in many variations, shapes and sizes. It represents a classic look. However it has its benefits and drawbacks.
To begin the sorting the pros and cons, consider the material. There are many natural stones including marble, slate, granite, travertine, limestone and sandstone. Each has unique properties. Is one right for your lifestyle?
Base your choices on more than good looks and style. Of course, appearance is a prime mover when it comes to selecting tile of any kind. Additional factors like fire safety ratings and moisture absorbing properties have to be considered, too. Stone that has an "impervious" rating are best anywhere water is likely to be present – entryways, etc. They resist moisture and are easy to clean.
Consider All Angles Before Choosing Stone Tile
The advantages of natural stone for floors are easy to point out:
They are unquestionably unique and attractive
Stone floors go with almost any décor
Stone floors at character to almost any sized space
Because they are natural materials they are environmentally friendly
The wear well when traveled over by pets and kids
Stones provide more traction than ceramic or porcelain tile
Natural stone has an insulating property other tiles do not have
Disadvantages include:
Cost – the most common concern is that natural stone cost more than other options
Tiles can be brittle and easily broken, chipped or cracked
If damaged, they are difficult to replace
Some are porous and require regular sealing to prevent water damage and stains
Ideal Design Styles For Using Stone
A natural stone floor adds class and character to hallways, rooms and anywhere in the house when matched to an appropriate décor. Among of the hottest design trends that lend themselves to using natural stone are:
Country transitional style – country and early American decorating has been popular decades. While it may not be a hot trend, it never goes out of style. Transitioning from one style to another, stone flooring fits. It meets the "no frills" expectations of basic country living while adding distinction and flare. Slate and granite fit in well – and can carry over to countertops, fireplace surrounds and accent walls. Floors can be polished to a high-sheen or left with a natural look. Stone floors fit formal and informal settings.
Urban rustic designs – even in the center of major cities interior design is transitioning away from concrete and metal to more natural materials. The warmth of wood and texture of stone is gaining popularity in lofts and commercial renovations. White and gray travertine and marble tiles provide smooth, sleek surfaces. Their natural aura provides a clean look without being boring. Marble and granite make their own statement, too. Especially on floors, walls and kitchen backsplashes. The wide selection of stone available makes fitting flooring with furnishings – and vice versa – much easier. Let your personality shine.
Cottage chic – if your idea of the perfect house is a laid-back cottage or beach house, this style is for you. Stone floors and décor are perfect reminders of the North Woods or a lake-side get away. There are dozens of colors that match Wisconsin's terrain to provide a sense of "being there." Real stone flooring is cool to walk on in summer and holds heat well in winter – and is a candidate for an under-tile heating system.
Consider The Decorative Stone Choices
If you're like most homeowners you have no idea how many natural stone products are available. Nor how many different variations in quality, size, shape and texture there are to complicate your decisions. Consider these basic stone types: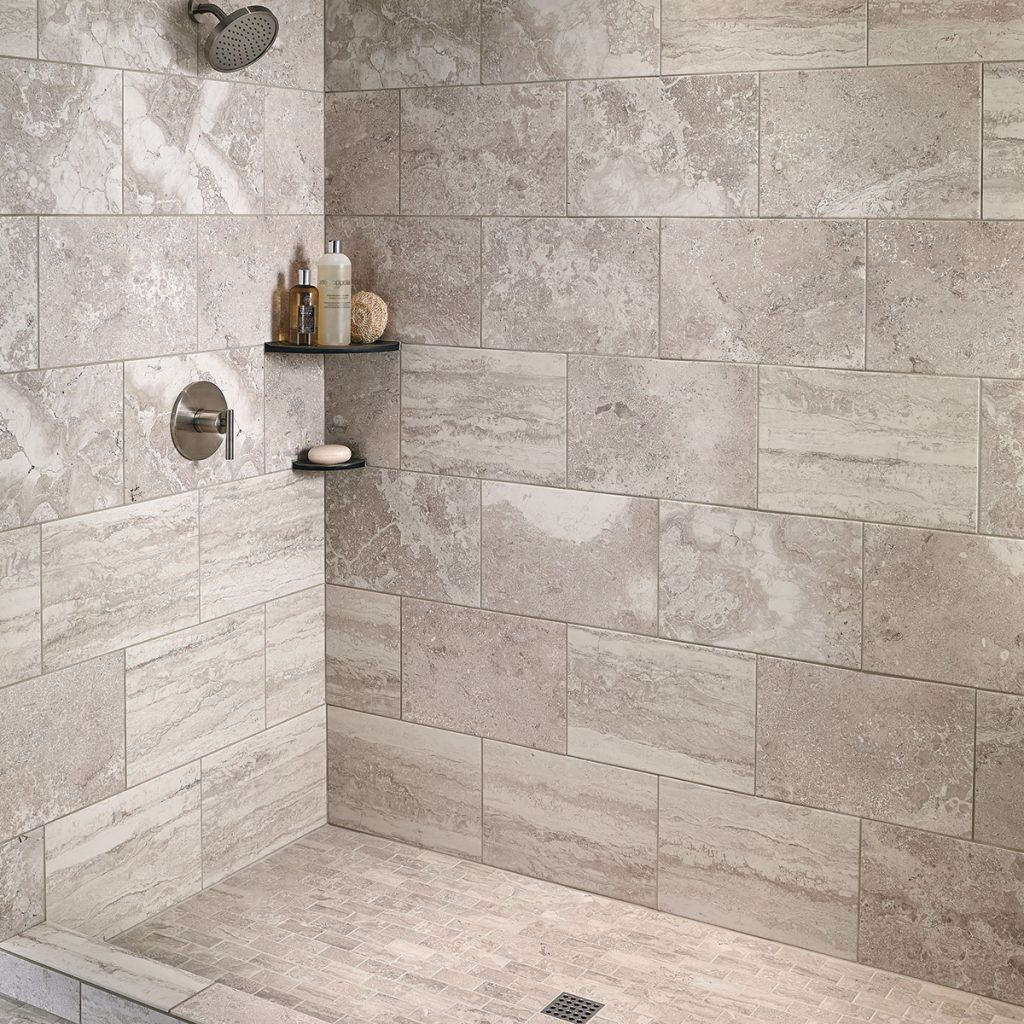 Granite – most everyone knows granite as a the top choice for kitchen and bathroom countertops. But not as many consider it as flooring. Yet, cut into tiles it is extremely durable. It must be sealed to protect it in areas where water is an issue. However it can be an excellent choice in kitchen and bathroom when it's internal grain complements countertop design.
Slate – a wise choice for transition areas between indoors and outdoors. Dark slate provides an excellent contrast to light-colored walls. Often arranged in a mosaic pattern for added character.
Travertine – often used outdoors on patios and pool surrounds, travertine is durable. It is also excellent indoors because it provides more design choices than some other options. As a sedimentary stone, it shows off layers and contours when formed into tile.
Limestone – limestone has been a tile source since ancient builders pondered pyramids. Naturally rough it can be slightly polished. Limestone tiles are ideal for wall accents because you can paint them and their texture complements other natural elements in the room.
Sandstone – if you want your interior to be as close to the real Wisconsin countryside, sandstone is your tile of choice. It is all natural, rocky and earthy. Finished to a light shine, tiles show off their texture under natural light. Flooring is ideal for bright, open spaces – four-season porches, family rooms or even a home office or craft room.
What Makes Stone Tile The 'Right Choice'
So, you've decided to renovate your Madison-area home and want to make a personality statement. You want to incorporate a "wow" factor into the design. What makes natural stone a good candidate?
First, your lifestyle dictates which elements and materials work best in your home. There is no rule saying you must do this or that.
Why are natural stone products a good fit? Consider:
They are riding a popular wave – using natural materials throughout the house is a trend that isn't likely to die down anytime soon.
There is a huge range of products, sizes, shapes and colors from which to choose.
Each piece is unique and different because none is man-made.
There's little maintenance – unless you choose a stone product that needs sealing periodically there's very little required to keep stone clean. Even the task of sealing isn't difficult with many different sealants available.
Once you have a clear picture of what you have in mind for your new space, call the professionals at Molony Tile and we'll walk you through the selection process. Be prepared to be amazed by the selection available to you. We understand the many choices and deal daily with the pros and cons of each one.
Whether you're planning a do-it-yourself project or looking for professional installation service as well as high-quality products, we're ready to help. A word of caution: working with large, heavy, sometimes brittle stone products is a project best left to professionals with experience, training and the right tools.
Rely upon Molony Tile as your prime source of specialty and traditional tile in the Madison. Make it your go-to resource. Call or email Molony Tile, 608-268-8453 to explore the extensive inventory of stone tile options for your Madison WI home.