Using floor tile to enhance the look and performance of almost any room is a trend that's getting stronger. In addition, the tiles themselves are getting bigger. Traditional 12- by 24-inch tiles are popular but tile planks up to 24- by 48-inches are more and more common. With wood-look tiles 48-inch planks in various widths are normal. The latest in tile for your Madison WI home's floors includes realistic stone like marble, travertine and limestone. There are also concrete-like tiles for a nontraditional look. Inkjet printing technology gives new depth and texture with the increased durability and easy maintenance of porcelain tile.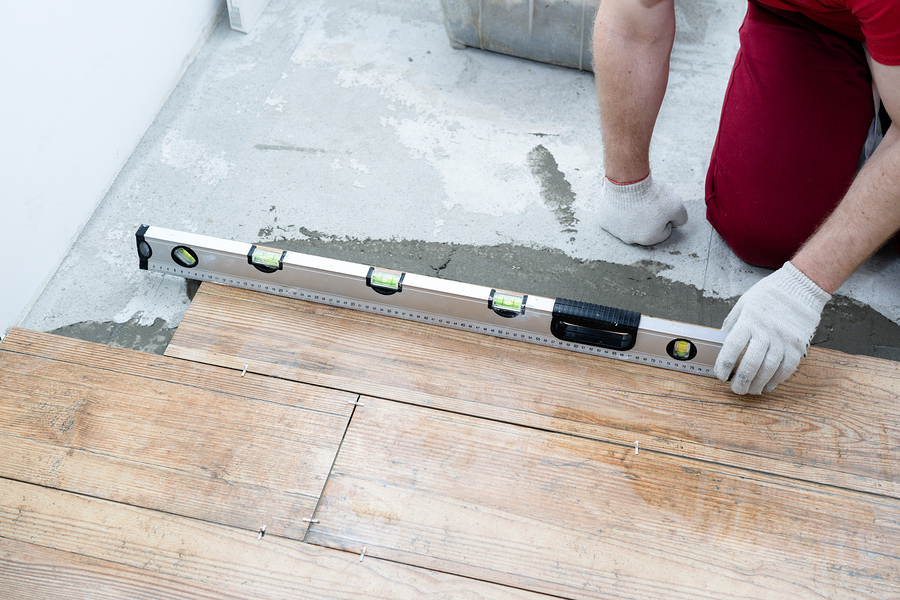 While their coverage expands, the tiles themselves are often thinner. Porcelain tiles may vary in thickness from 1/8-inch to 3/4-inch. Demand for thin tile slabs is growing because they provide a realistic look thanks to inkjet printing. However, be aware that they are very difficult to install and getting a satisfactory result takes professional skill and the right tools.
The major trend coming out of 2020 industry events are more realistic looks, more color and design options and more creative applications. The days of no option other than one-color, square tiles are behind us. What should you look for?
Encaustic, cement tiles – for color, texture and style. Popular designs are being replicated in porcelain that is thinner, more durable and less expensive.
Glass tile – with more, larger sizes suitable for flooring.
Tile planks – wood- and stone-look styles in many sizes in porcelain and ceramic.
In addition to sizes, there are new colors and patterns expanding the many tile options for your floors.
Floor Tile Trends Match Interior Designs
The way tiles are applied to floors is a changing trend, too. The classic installations are popular but designers add drama to a room with a herringbone or chevron pattern. When it comes to picking and installing the right tile for your floor, imagination and lifestyle are driving forces.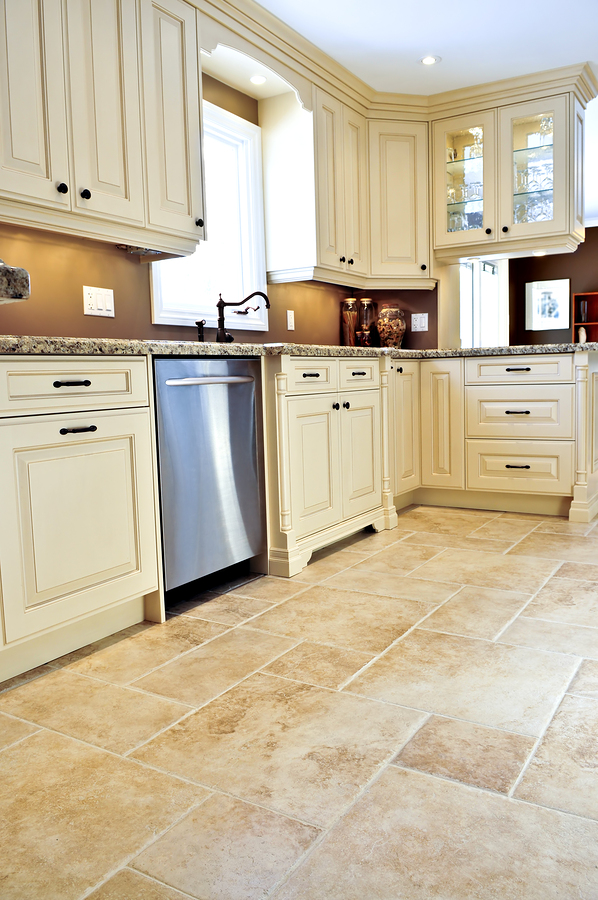 What are the most popular trends for the coming year? Take a close look at:
Wood-look tiles – tile manufacturers learned the art of disguising tile to look like natural stone decades ago. Now they've perfected the look of natural wood. Wood in many colors, textures, grains and tones. The natural look of wood in a ceramic or porcelain tile is the hottest thing in the flooring market. Among the new looks for 2020 are more wood lookalikes reflecting a wire brushed, hand-scraped or distressed look. Tile disguised as reclaimed lumber is a top choice. These textured tiles make a room feel warm and rustic – you get elegance without extensive maintenance.
Marble-look tile – the classic look of marble never goes out of style. However, it doesn't fit every décor. It is bright, clean and elegant. Unfortunately, real marble is not in most people's budget. Ceramic tile makers have mastered the marble-look and developed a less porous, more durable and less expensive alternative. The new tiles provide the classic look of marble with the low-maintenance appeal of tile. Marble-look tiles are especially popular for master bathroom renovations where a spa-like ambiance is the goal.
The natural stone look – all forms of "natural" looks are popular including various stones. The look of slate, travertine, limestone and others is available for entryways, bathrooms, kitchens and wherever you want. The look of all stone, not just marble, is timeless.
Tile Floors For The 'Wow' Effect
Advances in tile-making technology have led to many options that go well beyond traditional. There are tiles for floors in any room that will get you the "wow" response when visitors enter. Check out:
Concrete-look tiles – using tile to make a floor look like it's made from cement isn't for everyone. But, if it fits your design, it is available for flooring, countertops and anywhere else it makes sense.
Metallic tiles – if you want your floor to look like metal, there's a tile for that. Better suited for accent wall applications, metallic tiles are eye-catching in small settings like a guest bathroom.
Fabric-look tiles – if you want your floor to appear to be covered in linen, silk or wool there are tiles for that, too. Replace carpet with tile disguised as carpet. Fabric-look tiles provide a rich, luxurious feel compared to stone or wood. It softens the appearance of the space.
Designers warn that these unique tiles are very site-specific and may fall into the fad category. They may be hot for a year or so but don't expect them to be long-time trendsetters.
Color Adds Flare To Tile Floors
While there are dozens of hot colors to choose from, white is still a top selection. Sparkling white tile is an excellent choice because the trend in kitchen design is contrast. Designers are contrasting luminous white tiles with espresso-colored cabinetry or some other rich, dark color. White sets the stage for colorful décor. White makes a space appear larger and brighter.
If "everything goes with white," what's next?
White-washed wood tones – keeping with the trend toward wood-look tiles, a white-washed, beachy look is moving inland from the coasts. It provides a relaxed rustic vibe.
Gray tiles – the move toward using gray tile, especially gray wood, has grown in popularity in the last five years. Gray stone-look tile is also popular. Gray is the trendy color going into 2020 so it makes sense it will be used for floors as well as walls, cabinets and trim. Gray floors are cool and contemporary. Yet they are neutral and lend themselves to most any décor.
Blond Wood-look tile – European design trends influence American décor and there's a trend toward more light-colored wood. That's carried over to flooring. Like white tile, blond wood-look installations make rooms appear brighter and airier.
Warm tones – warm tones are anything from dark wood to soft, honey wood looks. They are rich and very popular. Warm wood tiles make kitchens appear larger and more open. Honey is a popular color, too.
Neutral colors – muted, neutral color choices are dedicated to supporting the brighter hues of major décor items. The best thing about choosing and neutral colored floor is that it won't go out of style.
Floor Tile Installation – Don't Undervalue Professional Installation
When all that was available were 4- by 6-inch or square subway-style tiles, installation was relatively easy. With today's tile planks and large slabs that's not true. Modern materials take expertise, training and special tools to complete the job.
Did you know you can put modern tile floors right over the top of an existing floor – vinyl or tile? Under certain conditions you can. It doesn't work everywhere. A professional is able to determine if an over-the-top install is right for your home. If you'd like to consider this unique option, use these rules of thumb as guidelines:
Don't think you can hide flaws or mistakes under your new floor – problems will come back to haunt you. Cracked or pealing vinyl or chipped, loose tiles cannot be overlooked.
Don't forget the new floor will be thicker than the old one so plan accordingly – door clearances change, etc.
Consider how the new floor and existing floors will coexist in the future – room-to-room contact, doors, etc.
For a more detailed explanation on how new tile can be installed over existing flooring, check out our Floor Tile Blog on the subject.
When a new floor is in your future, as a do-it-yourself project or with professional installation service, we're ready to help. We know big tile projects are best left to professionals with experience, training and the right tools. At the same, we're here to help any way we can if you want to do it on your own. Molony Tile is your prime source of specialty and traditional tile plus expert advice in Madison. Call or email Molony Tile, 608-268-8453 to explore world of floor tile options for your Madison WI home.