To say creative tile applications are trendy is an understatement. But that's been true for generations. Tile is one of the oldest known architectural materials. Making headlines today is the new array of colors, shapes and textures that give you many, many more options for your Madison WI home.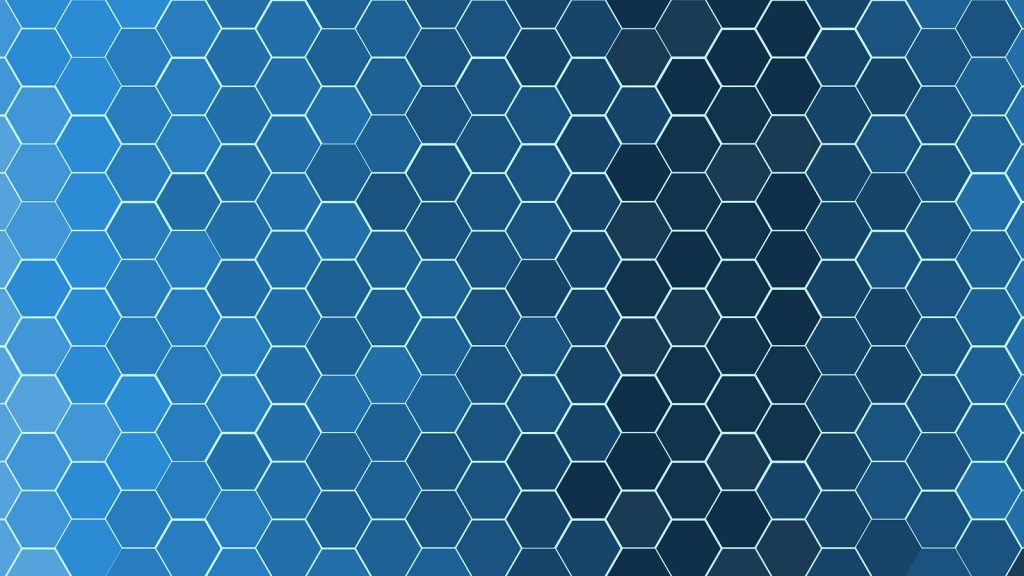 When you want to get creative with tile you can choose from geometric shapes, shimmering glazes, colorful hand-painted prints, graphic applications and much more. The one thing each has in common for 2020 is the use of rich color. Modern tile is the ultimate personality statement.
Builders design spaces. You create atmosphere and define how your lifestyle works within that space. You want your personality to shine, right? Creative uses of tile, unlike with most other materials, gives you a wide open palette of color plus texture and shape. In addition, tile is more durable than paint or wall paper. It combines high style with high function.
Blue Is Hot in Creative Tile Designs
Considered a "cool" color on the spectrum, blue in all its shades is really hot when it comes to tile. There's a trend toward dark walls in bathrooms and dark tile kitchen backsplashes. Many designers are taking advantage of the range of color represented in blue tile. There are large-format tiles, subway-style tiles, hexagon tile and almost anything you can think of in a shade of blue. Even metallic finishes.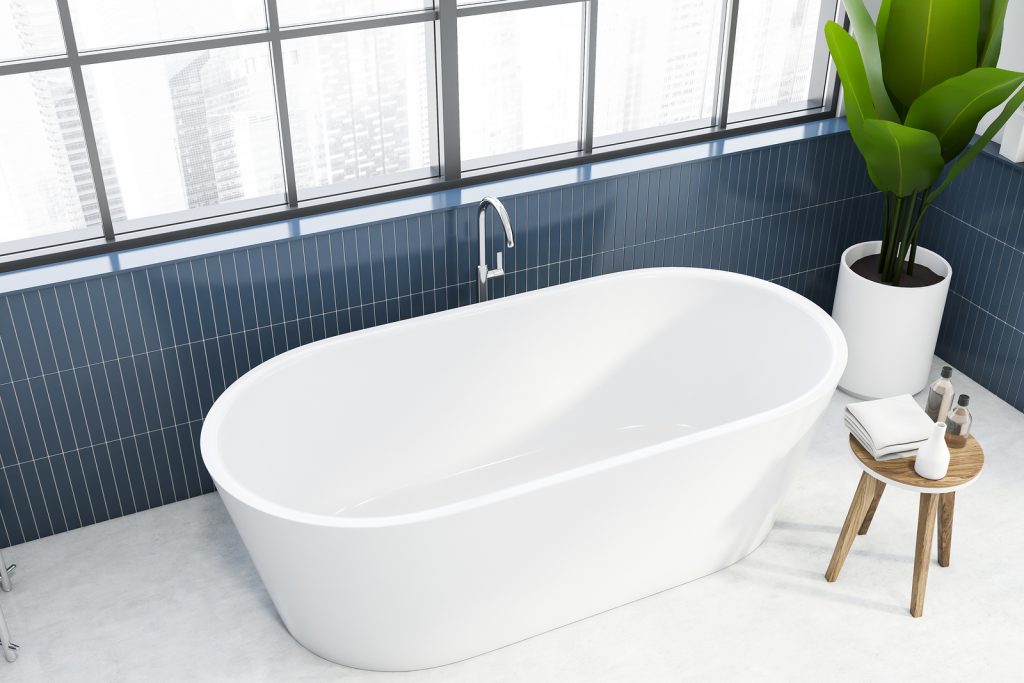 Shades of blue have been available for decades, but never have they been more popular. Pantone, one of the official monitors of color for industry, named "Classic Blue" (Pantone 19-4052) its color of the year for 2020. Paint-maker Sherwin-Williams also named a blue tone its color of the year.
Deep, rich blue tones make eye-catching accents in various shapes including traditional subway tile. If you like the simplicity of subway-type tile, consider livening things up with a splash of color. Almost every tile-maker has an assortment of blue tiles – or will have quickly.
Get Creative With Tile Shapes, Patterns
Bold and dramatic patterns offset simple shapes and matte finishes. It is amazing what creative effects artists can achieve with an 8-inch square. Not to mention what's creative with hexagons, polygons and specialty shapes like H-shaped tiles. Patterns and designs are printed on tile with high-tech digital printers, baked into the surface or hand painted. You have enough choices to do whatever you can dream of. Are you looking spice up your kitchen with a new, low maintenance backsplash? Or maybe create a spa-like tiled walk-in shower? There's a colored tile to highlight walls and floors.
Another trend taking advantage of an abundance of color choices is a movement toward intricate designs using hexagon tile. One tile maker offers its hex tile in seven different colors with varying shades of each. Among the trendy hex tiles, blue tones are the "trendiest."
Age-old Creative Tile Gets New Life
Encaustic tile, commonly called cement tile, has been around since the middle ages. Because of its unique properties, it's becoming increasingly popular for modern applications. Cement tile gets its special, rich colors from the materials from which it is made. The color is in the material, not painted or glazed on top. Not only is the tile's color vibrant but it won't fade over time. Encaustic tile is extremely durable, too.

Seeking to create interesting patterns with warm colors, designers have rediscovered cement tile. Designers underline the thought that pattern and texture adds character and spirit to tile application.
Creative uses of tile throughout the house is said to be a bridge between fine art and interior design. Would you like to let your inner artist loose?
In individual piece of tile is a simple object. Yet, it is an object capable of transforming space throughout the house. It adds interest, color and mood. Finding special ways to use ceramic tile, porcelain tile, cement tile or any of the other options is a way to create permanent art with distinctive results.
Seek Advice From Tile Professionals
Whether you're considering do-it-yourself tile project or working with a professional contractor, don't rush into your decision. Remember, tile is an enduring, rugged material. It is meant to last. You want to make a choice you and the family can live with for a long, long time, right? Don't react to design and decorating trends. Enlist ideas for the whole family. You don't want to be tearing out tile in a few years because you want to make another trendy style change.
A tiled shower wall is impressive. It is also a major, labor-intensive project. With the right selection of tile – hand-painted and hand-formed to classic subway tiles – it's worth it.
Is there a bathroom or kitchen makeover in your future? With even a small project there are decisions to make. You want the "perfect tile," right? If you're anxious to do it yourself, we're here to provide advice and guidance for everything from tile choices to grout and the right tools. However, don't overestimate your skill. Complicated tile projects are best left to professionals with experience, training and all the right tools. Whichever way you're heading, count on us to help every step of the way.
Molony Tile has earned its reputation as Madison's top source of specialty and traditional tiles. A skilled, experience staff supports our products with expert advice. Call or email Molony Tile, 608-268-8453, and let's discuss the many creative tile options for your Madison WI home.